Nov 5 2014
Police have been called to investigate claims Yaya Toure was racially abused within hours of reactivating his Twitter account.
Manchester City midfielder Toure rejoined Twitter on Monday, five months after leaving the social network site in order to focus on the World Cup.
The Ivory Coast international posted his first tweet at 6 p.m., reflecting on City's derby win over Manchester United the previous day:
Great to be back on twitter after a good win yesterday. Now my focus is on the next game… Happy Monday everyone!!
Within hours of posting the message, the 31-year-old received abusive and racist messages from other Twitter accounts.
Anti-discrimination group Kick It Out was appalled by some of the tweets and decided to report the matter to the police.
"NEWS: We are informing the Police of racist tweets directed @yayatoure earlier this evening and offer him our full support #kickitout," KIO posted on Twitter.
A Kick It Out spokesperson told Press Association Sport on Monday night: "At this stage we have received complaints about two separate tweets of a racist nature aimed at Yaya Toure and now we are informing the police.
"Yaya Toure has been on Twitter for a matter of hours and he has already received abuse of an appalling nature. We are disturbed by the fact that someone can be treated this way. It makes footballers start to question why they should use these platforms. We will offer Yaya Toure our full support."
On Monday evening Toure favourited a tweet from one City fan – @111Lesley111 – who offered her support to the former Barcelona player:
Lesley Ross @111Lesley111
@YayaToure Welcome back to the land of the tweetiverse. Ignore the nasty jealous ones. There are far more out here that
By DJ Sin • featured news • 0 • Tags: 2014, Birmingham, bombay hip hop, brazil, Bridge, Brixton, Champions League, England, Europe, Fifa, Government, Hackney, Hip Hop, Ivory Coast, Jamaica, LA, LDN, Lifestyle, Liverpool, London, London Hott Radio, Los Angeles, Manchester City, Manchester United, midfielder, New, New York, NY, Pop, Radio, Reggae, Show, South London, Station, Streatham, UEFA, UK, United Kingdom, US, USA, West End, Woolwich, Yaya Toure
Nov 4 2014
Over 20 years since their debut album, Wu-Tang Clan reunites on their first album in seven years, A Better Tomorrow. RZA, GZA, Method Man, Inspectah Deck, Raekwon, U-God, Masta Killa, Ghostface Killah, and Cappadonna come together on the 15 tracks, which were produced by RZA aka The Abbott.
After debuting "Ron O'Neal" on "The Daily Show" in August, the Staten Island group drops "Ruckus in B Minor," which features an intro from the late ODB.
A Better Tomorrow will be released on December 2 via Warner Bros. See the tracklisting and stream "Ruckus in B Minor" below.

Oct 29 2014
DJ Koolhand signs to London Hott Radio exclusively and you can catch his shows every Wednesday at 5PM –
Already a seasoned Dj from the U.S. Namely the greater NY Metroploitan area. Dj Koolhand grew up in the Golden Era of Hip Hop. During the time when the mixtape phenomenon was reaching it's climax with the likes of Dj's such as Brucie B, Kid Capri, Clue, S&S, Ron G, DooWop and Dj Showtime (personal friend) just to fname a few. He continues to produce mixtapes as well as remixes and mashup's. Currently expanding his horizons worldwide residing in the UK.
Not to mention bringing some of his artists's from home along for the ride. While being able to produce his own beats, Dj KH's ongoing mission is to keep the essence of true Hip Hop in tact and transmit that to the listener. So Ladies & Gents, fasten your seat belts and enjoy the ride!
For Bookings or Sponsor and advertising enquirers, contact yourdamself@gmail.com
Oct 25 2014
Gangland London: West London Drugs Ring Caught After Posing for Selfies with Cannabis and Cash
A west London drugs gangs face prison sentences after bragging about their cannabis operation by posing for selfies with the drug and huge wads of cash.
Drug dealer Sophian Chhayra, 24, smiled as he was pictured cradling an enormous bag of the Class-B drug and thousands of pounds in £50 notes.
Gang member Zakaria Chentouf, also 24, posed with a mountain of cash from the proceeds of selling drugs across Kensington and Chelsea.
Five men in total admitted to drugs charges in September after police busted the drug ring in May after they targeted gang-related youth violence and drug dealing.
Chhayra and Chentouf, Ahmed Mahomud and Fouad Soussi, both 20, admitted conspiracy to supply controlled drugs, while Yousif Mahomud, 19, admitted to being concerned in the supply of Class-B drugs at Isleworth Crown Court. They will be sentenced today (24 October).
Four men were previously sentenced at the same court on 12 September in relation to the operation. They are: Liam Hodge, 23, of Notting Hill, Dominic Joseph and Paul Hewitt, both 22, from Westminster, and Jahmal Medor-Daley, 20, of Westminster.
The operation to tackle the gang – codenamed Capulet – was launched in December 2013 after a spate of violence in the area.
It was soon established the attacks were linked to a ring of perpertrators and, using knowledge from the local community, officers launched 18 dawn raids in May that included the homes of the five men.
Large quantities of Class A and B drugs and cash money were seized along with mobile phones.
Detective Constable Helen Lomas, said: "These convictions are a real win for the communities of Kensington and Chelsea and its residents who have been blighted by the intolerable annoyance of this gang.
"This investigation overcame some major hurdles, particularly because there was a continued wall of silence and nobody willing to come forward and speak to police about the spate of linked violence earlier this year. By securing the best evidence available with the help of the community, we have been able to bring this gang to justice.
"These individuals used their mobile phone cameras to gloat about their success in illegal trade – this pride helped secure their undoing, and these photos provided compelling evidence at court."
Oct 24 2014
A British teenager has been murdered abroad – why is David Cameron so quiet?
Cameron has intervened over the killing of David Miller and Hannah Witheridge in Thailand, but for Tyrell Matthews-Burton he does nothing. There is no consistency
"I want people to know Tyrell's life was important and that his death was senseless, unnecessary and brutal." Not my words, but those of Tyrell Matthews-Burton's mother, Sharon Matthews. At present she is sat in a Greek court trying to piece together what action has been taken since her only son was stabbed to death on his 19th birthday in Malia last year. Two other young British men sit accused of this crime, and a further 14 other UK nationals are also connected to the incident or charged with offences.
Despite the overwhelming British interests in ensuring a fair trial and active investigation, our government continues to sit on the sidelines and this incident remains stubbornly outside the public eye.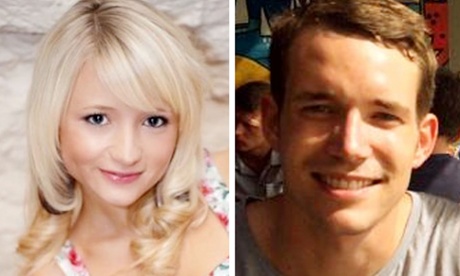 Those whose stories do capture the attention of news editors seem to have a very different experience. To great fanfare, this week the prime minister personally sent the Met to intervene in the investigation of the murder of two British citizens in Thailand. This disparity in attention and action in such cases should sit uneasily on our national conscience.
It is every parent's nightmare for their child to go on holiday for the first time unsupervised and not return home. Tyrell and his friends were celebrating university places and birthdays. They did not know the young men now accused of his murder prior to that fateful evening, despite being falsely accused in the Greek press as gang members. Since Tyrell's death, concerns about the nature of the investigation have grown. The Greek authorities returned the clothes Tyrell was wearing when he was killed to his mother via the post. Questioning of ministers has uncovered that one of the accused of affray with connection to the fight was convicted in London of carrying a knife just five days before Tyrell's death, yet allowed by the judge to suspend his sentence to go on holiday. UK-based witnesses were initially told they would have to pay their own costs to travel to give evidence in Greece. Requests to ensure the safety and security of those doing so have been left unanswered, meaning several have refused to participate.
A memorandum exists between the police, Foreign Office and UK coroners that states where a British national is killed and a British national charged with this crime overseas, the case can be tried in the UK. To date, requests for this to happen have been dismissed without consideration.
Tyrell's family and friends have been tireless in seeking assistance from our government to address these concerns. As Sharon's MP, I took her to look David Cameron in the eye and ask for his personal help, only to be told that the government cannot intervene in the investigative processes of other countries if their input is not requested. Except, the cases of Madeleine McCann, and David Miller and Hannah Witheridge in Thailand, highlight that the government is in fact willing to break its own rules when it sees fit. To ask why these cases receive such attention isn't to suggest that they should not, but to call for consistency in the concern shown from our consulates and officials. The amount of coverage a trial is given by the mainstream media should not be our guide in whether our citizens are fairly treated.
Lawyers this week in Greece confirmed that little forensic evidence has been recovered to try to identify who in the frantic nightclub melee wielded the knife that killed Tyrell. When I asked Cameron on Wednesday why he had not asked the police to help but had demanded their involvement in the investigation of the Thailand murders, he made a point of justifying this by saying the matter involved two British citizens. Tyrell was a British citizen. It is still not too late for all of us to ask what happened to this young British man and how do we get justice for his British family as well, Cameron.
Oct 22 2014
Less than a year after they signed with the LA Reid-ran label, Rough Copy have reportedly been dropped by Epic Records, given the boot after their debut single failed to fly in their domestic market.
Full story below…
Picked up by the label after they competed on hit show X Factor UK, the R&B trio has been tapped for success both home and away when a who's who of the UK's strongest Urban Pop writers and producers were enlisted to build bops for their debut album.
However, any hopes of following in the globe trotting footsteps of Sam Smith, Adele and Emeli Sande were soon crushed for the boys, reportedly losing the label's support when their debut single 'Street Love' failed to impact the UK's 'Official Singles Chart.'
Oct 18 2014

Event information
SJM Concerts present
The Game
+ Special Guests
Doors 7pm
Curfew 11pm
19 Dec
2014 Fri
19:00
Age restriction 14+
14+, Under 18s with an adult
Oct 18 2014
SUN 30 Nov 2014
AZIZ ANSARI
+ Show Starts 21:45
Doors Open: 20:45
VENUE: Eventim Apollo
45 Queen Caroline Street, London W6 9DZ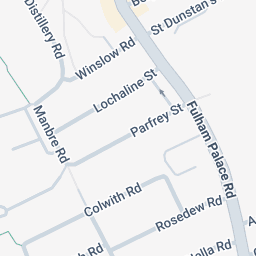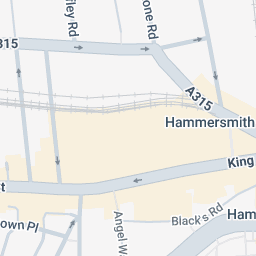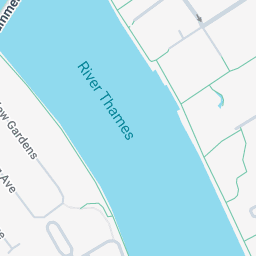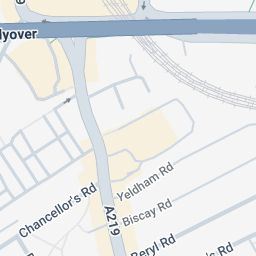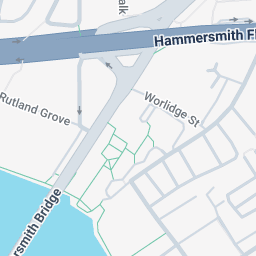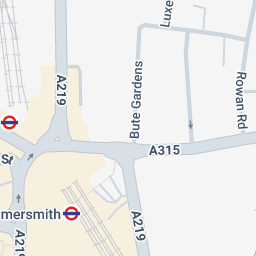 All dates for Aziz Ansari
Following his packed-out show last year, American television star and acclaimed comedian Aziz Ansari returns to London's Hammersmith Eventim Apollo on 30th November. Due to popular demand, Aziz Ansari has announced a second, late show on 30th November.
Having spent the year touring the states, including two shows at New York's Madison Square Garden, Aziz brings his unique take on modern life to London for a one off comedy event. Named Rolling Stones Magazine's 'Funniest Man under 30', Aziz Ansari's critically acclaimed stand up special Buried Alivedebuted late last year on Netflix, cementing his position as one of America's brightest young comedians and earning its way into a number of best stand up lists, including The Onion and AV Club.
Ansari is best known for his starring role in Emmy and Golden Globe nominated sitcom Parks and Recreation, a critical favourite amongst both American and UK audiences which is about to enter its sixth season. With credits also stretching to film, having appeared in Funny People(Universal) and This is the End (20th Century Fox) opposite Seth Rogan and James Franco, Ansari's star continues to grow, having also lent his voice to animated features such as Epic and Ice Age: Continental Drift.

Oct 18 2014
Control presents Snoop Dogg's Official Birthday.
Monday 20th October 2014

FOR TICKETS,GET AT US ON 07951 019 961 
After what was his favourite UK club show of his tour back in June, DJ Snoopadelic aka SNOOP DOGG is returning to Control on Monday 20th October. This is a once in a lifetime opportunity to not only get up close & personal with one of the biggest names in Hip Hop but also to help celebrate his official Birthday!
Tickets go on sale Monday 15th September at 10am.
MAIN ROOM
DJ Snoopadelic aka SNOOP DOGG
Hucci b2b Ozzie
Daniel Hills
DJ Stoxx
GEODOME
Hosted by Clarks – Dancehall, Bashment & Soca.
Oct 1 2014
floyd mayweather argues With Jamaican women in brixton london